Florida Insurance Services
Homeowners Insurance
Protect your house and personal property with the right home insurance coverage. You've worked hard for what you have. Ensure you have the insurance policy that meets your life and needs. Get a comprehensive homeowners insurance quote today.
Basic home insurance protects you from damage and theft
You may also request additional coverage options such as:
Sinkhole
Fire and lightning
Windstorm and hail
Weight of ice or snow
Smoke damage
Falling objects
Freezing damage
Theft
Vandalism
Accidental overflow from plumbing
Accidental electrical damage to appliances
Damage by vehicles
Request a Quote
Auto Insurance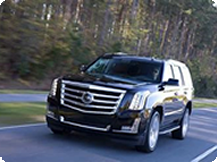 Liability Coverage protects you from damage you do to others or to property in an accident. Some level of liability auto insurance coverage is required in the state of Florida.
Medical Payments Coverage can help pay medical expenses no matter who's at fault. It covers you, your passengers, and any family members driving or riding in the insured vehicle at the time of the accident.
Underinsured / Uninsured Motorist Coverage helps protect you from drivers with little or no insurance. It also can help cover injuries to you or your passenger as well as repairs and expenses to your damaged car.
Collision Coverage helps pay for vehicle repairs if you're involved in a covered loss.
Comprehensive Coverage helps pay for damages on covered costs that aren't caused by a collision. What if your car is damaged by a storm or vandalism? That would generally be covered under the "comprehensive" portion of your policy - even though it is not caused by collision.
Personal Injury Protection helps reimburse you for lost income, child care expenses, medical expenses, and some other costs if you're hurt in a covered accident.
Request a Quote
Flood Insurance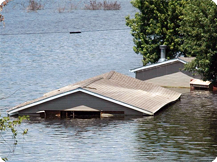 Flood Damage can happen to anyone at any time. Flood insurance covers the structure of your home and your personal property from flood damage.
What constitutes a flood?
A flood is the rising of a body of water and its overflowing onto normally dry land. There must be complete inundation of two or more acres or two or more properties (at least one of which is the policyholders property).
Request a Quote